About 5 years ago, physical training and sports among young people, especially office workers, were not too frantic. But recently, gym, yoga, Zumba, jogging … suddenly emerged into a trend, positively responded by modern young people.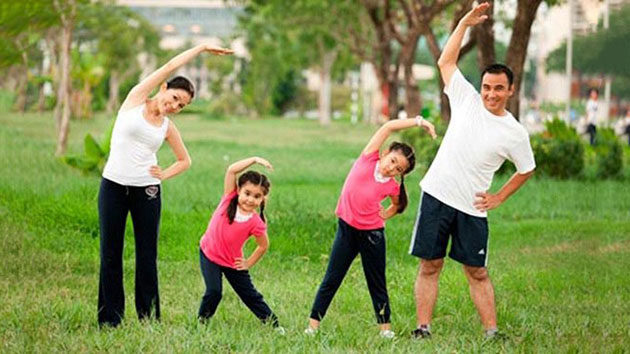 A series of sports centers so that appear as "mushrooms growing after the rain", from high-end to affordable, with many reasonable prices and diverse forms such as gym (bodybuilding), yoga, boxing, dancesport, Zumba, cardio …
Not coincidentally, practicing a step "throne", many people favored. Exercising health, supple body, regaining a good physique, relieving stress and countless tangible and invisible effects have led many people to go to the fitness center.
Leaving 1-2 hours for sports in a limited time is not easy for many people. Understanding that psychology, many gyms have expanded more flexible operation time to serve the needs of many customers.
In many offices, it is common to take advantage of lunch breaks to practice. People set up table tennis, badminton, tennis … or invite coaches to teach yoga, dance sport or Zumba …
The exercise and sport require the trainee to have serious investment, be patient, do not be anxious to burn the stage with a reasonable diet. If not enough determination, giving up halfway through is entirely possible.
Therefore, many young people have chosen social networking as a place to record their own practice. Not just a "virtual life", sharing on these content-sharing platforms is also an effective way for sports followers to motivate themselves as well as spread a healthy lifestyle to the community.
It is not easy to maintain the practice in the beginning but now it has become a habit, not feeling uncomfortable. Regular exercise brings a lot of benefits: mental clarity, refreshment, robust body, endurance, refreshing spirit, optimism, love of life.
Very quick, fitness trainers and inspirational practitioners also use these platforms to guide helpful exercises for viewers. In addition to guiding and interacting to answer questions, the community that loves to practice and live healthy also presents challenges (FitnessChallenge), helping young people share the spirit of practicing sports.